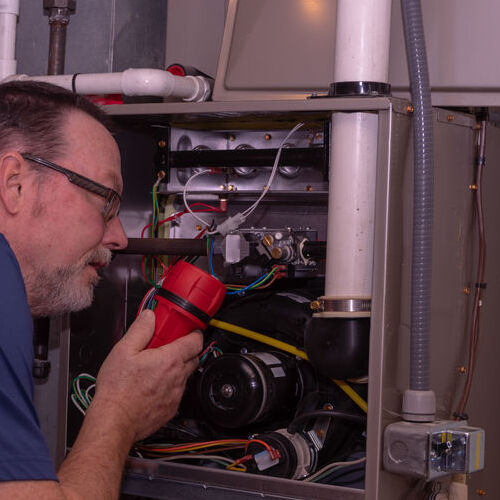 Furnace Service Professionals
Have you come home to a cold house and found your gas furnace blowing cold air? Or has it just stopped working? For fast, reliable gas furnace repair in Granbury, TX you need the professionals Texas Made Air Conditioning and Heating.
We offer an extensive range of heating services in Granbury, TX, and throughout the area. We specialize in your comfort with our gas furnace repair and replacement services. Give us a call today 817-579-9377 to schedule a same-day service.
Our Gas Furnace Repair Services
Texas Made Air Conditioning and Heating's skilled, experienced professionals make sure your gas furnace system performs at peak levels with gas furnace repairs in Granbury, TX. We know that if any component breaks down in your gas furnace system, your whole system is affected.
A Few Signs Your Heater is Failing
When gas furnaces need repairs, you find they all suffer similar problems. Here are some issues to look for when there are problems with your heating system:
It runs constantly or turns on and off repeatedly.
It emits a musty or gassy odor.
Your indoor air becomes stale or stuffy.
Your room or home never warms up.
It makes loud thumps, squeaks, and other weird noises.
Our Parts Replacement Services
If you need repair services for your gas furnace, from overloaded circuits to needing new igniters, our service technicians will be able to make repairs or replace the part. They are highly skilled and can work on any make or model for residential or commercial clients. They are also available to help with gas leaks, and if you suspect you have a gas leak–this is an emergency situation and you can reach us 24/7 for emergency repair services. For immediate help with gas leaks, give us a call at 817-579-9377.
Our Maintenance Services
What our technicians usually see when they are out in the field are problems usually caused by a lack of regular maintenance. These problems can range from dirty filters to worn parts. Frequent repairs can become costly and lead to premature replacement. To avoid these costs and save money, set up a regular maintenance plan with us. We offer a variety of maintenance services that will reduce the need for repairs, allow your system to operate safer and improve its energy efficiency. With regular maintenance, your indoor air quality will improve and your furnace will operate consistently at optimum levels.
Gas Furnace Replacement
The life expectancy for gas furnaces is 15 to 30 years. And while these systems are durable, as they age they are subject to wear and tear, even with good maintenance practices. For new gas furnace installation in Granbury, TX, you can always count on our skilled technicians. They can install all makes and models of gas furnaces. They will make sure you have the right system for your home or business. They also will make sure your gas lines are secure, safe, and free of leaks. Our goal with all replacements and installations is to ensure your comfort and safety.
Call Us Today
If your gas furnace isn't heating and you need expert gas furnace repair in Granbury, TX, make sure to reach out to the reliable professionals at Texas Made Air Conditioning and Heating. We serve both residential and commercial clients. Set up a same-day service appointment today by calling 817-579-9377.