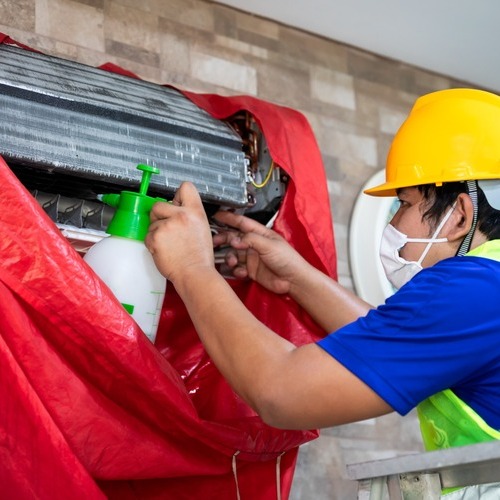 AC Coil Cleaning Maintains Cooling Cycle
Your air conditioner's evaporator and condenser coils are essential to maintain the cooling cycle. Both types of coils get dirty and this can interrupt airflow or even cause your AC to stop working.
The team at Texas Made Air Conditioning and Heating will ensure your coils are thoroughly cleaned so the cooling cycle isn't interrupted and the parts are running efficiently. Call us today at 817-579-9377 for AC coil cleaning in Granbury, TX.