Providing Heater and A/C Parts Replacement
When it comes to your HVAC unit, it's important that annual maintenance, parts replacement, and repairs can be enacted when the necessity arises. To that end, Texas Made Air Conditioning and Heating is ready to step up and manage all of your HVAC needs. Whether you need gas furnace repair and replacement or a thermostat upgrade, our diligent experts are ready to take on the repairs, maintenance or installation. To get in touch with us for your HVAC repair in DeCordova Bend Estates, please feel free to reach out to us at 817-579-9377 today!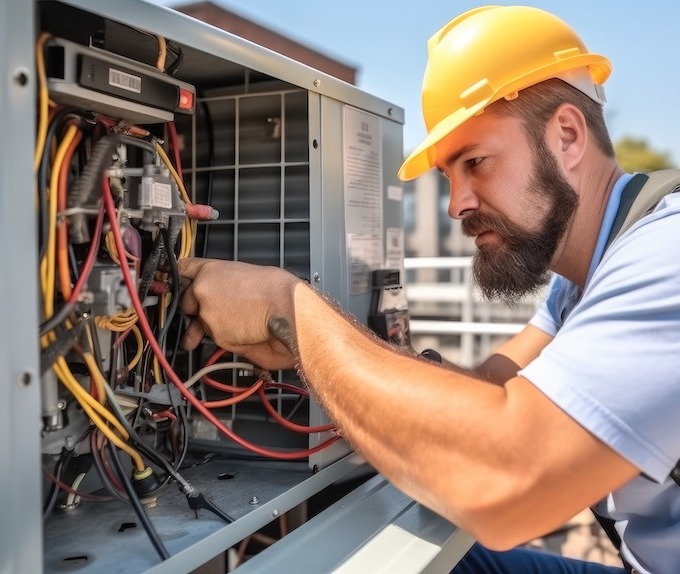 Explore Our Different HVAC Services
Whether you need a consultation for your air conditioner coil cleaning services or you need an electric furnace repair, we've got you covered. With many years of cumulative HVAC experience in the industry, we understand how important it is to get the right experts on the case no matter what the prevailing HVAC circumstance. It's our duty and responsibility to manifest the best possible solution for your heater, furnace or air conditioning system which is why we will investigate every vulnerable part of your system in order to achieve the best result. To learn more about the services that we provide to our clients, please review the following list.
Schedule Your HVAC Maintenance Today!
If your furnace or air conditioner is experiencing issues such as short-cycling, not achieving the correct thermostat temperature, or in a stage of disrepair, we can help. After all, each homeowner deserves to have the indoor climate of their preference. Using our skills and experience, we can turn even the most significant HVAC problem into a solution with proven results. For your HVAC repair in DeCordova Bend Estates, call Texas Made Air Conditioning and Heating at 817-579-9377 today!