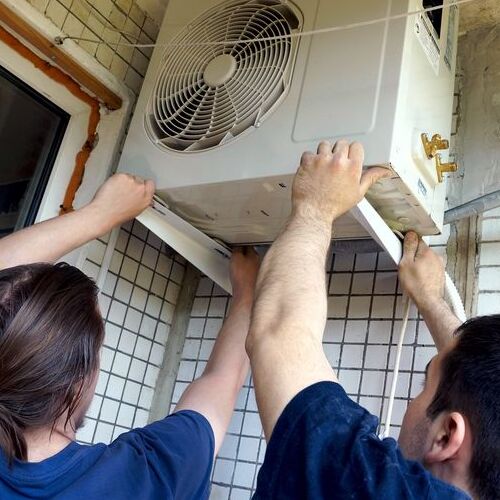 Mini Split Experts
Are you looking for an alternative AC system to beat the blazing-hot Texas summer? If you're using a wall unit, your home isn't outfitted with air conditioning ducts, or you're just looking for a more efficient way to cool your home, a mini-split AC system might be the right thing for you.
And Texas Made Air Conditioning and Heating has experienced HVAC installers that can put in any type of air conditioning system. They are experts with all makes and models of ductless mini split AC installation in Granbury, TX. Book a service call by phoning 817-579-9377.
Benefits of Ductless Mini Split Installation
If you want an efficient way to cool a particular room in a house or need something better than a wall unit to keep you cool, you might find a mini-split system the ideal solution. These systems are made up of one or more wall units and an outdoor compressor and condenser unit and are often more efficient than central heating and cooling systems. These systems can also be used to supplement your current HVAC system. If you are ready to benefit from ductless mini split AC installation in Granbury, TX, look to the experts at Texas Made Air Conditioning and Heating.
Mini-splits are unique in that they work similarly to a central air conditioning system but require no ductwork to install. You can also save on installation. That's because these units are so efficient that utility companies often offer rebates on installation. We can install these systems for both residential and commercial customers.
Ductless Mini Split Repair Services
Anytime you have a problem with your mini-split system, you can always rely on our professionals to make fast, effective repairs. They can work on all makes and models and can repair or replace any type of part.
Give Us a Call Today
If you're looking for experienced professionals for ductless mini split installation in  Granbury, TX you can always rely on the team at Texas Made Air Conditioning and Heating. We offer same-day service and are always on time for our service appointments. Book a service appointment by calling 817-579-9377.