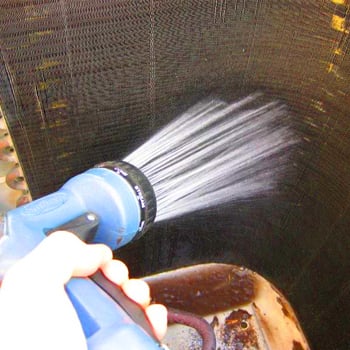 Complete Maintenance Solutions
When you live in the Granbury, TX area, you know the value of your air conditioner. In the summers, when temperatures regularly top 100-plus degrees, you want to make sure your AC is cooling to perfection. To ensure it does, you need to get regular air conditioner maintenance.
For reliable air conditioner maintenance in Granbury, TX, and surrounding communities, you can always count on the experienced professionals at Texas Made Air Conditioning and Heating. We can set up a maintenance plan for your current system or for any system we install. Get service today by calling 817-579-9377.
Our Air Conditioner Maintenance Services
When you're looking for expert air conditioner maintenance in Granbury, TX, you can rest assured that our service techs will know the ins and outs of your AC system, no matter the make or model. We can service both residential and commercial systems and will service your current system or any system we've installed.
Our preventive maintenance service ensures your cooling system provides the best performance without increasing your utility costs. We will inspect, repair, clean, and maintain the system regularly.
Some of the maintenance services we provide include:
Parts repair and replacement
Clean or change filters
Leak repairs
Cleaning compressors and condensers
Adjust or replace fan belts
Inspect the controls and safeties
Check refrigerant levels and pressure
Verify operating temperatures
Check for seal duct leakage
Inspect electric terminals and tighten connections
Measure the evaporator coil's airflow
Oil motors
Check your thermostat's accuracy
With routine service, we address any small issues long before they cause big trouble in the future. Plus, a routine service helps lower your cooling costs as each component works smoothly and efficiently.
We provide these maintenance services for central air conditioning systems as well as mini-split ACs.
Most Important Maintenance Service
One of the most important maintenance services for your AC is one that you can do yourself–changing or cleaning your filters regularly. When your filters are dirty or clogged, they'll restrict airflow, which will make your air conditioner work harder to cool your home or business. This, in turn, puts more strain on your parts, causing unnecessary wear and tear. And that leads to more repairs.
One tip we recommend when you change your filters: put the date on the filter as a reminder of when to change it again. We recommend changing your filter about every six months.
Moreover, your air conditioner uses more energy and that leads to more expensive utility bills. Clean filters reduce energy consumption by 5% to 15%.
Changing out filters is a simple, effective way to save money and keep your AC cooling. Of course, while you can change filters yourself, we're always happy to do it for you. That's just part of our commitment to customer service.
Another simple maintenance project is to clean the area around the condenser unit. Clear out debris like grass, leaves and dirt. This will help keep the coils inside clean.
Give Us a Call Today
For high-quality and dependable air conditioner maintenance Granbury, TX, look no further than Texas Made Air Conditioning and Heating. Our technicians are licensed and factory-trained and they will handle all your cooling needs. We also recommend that you sign up for our maintenance agreements to save big from the service. Set up services today by calling 817-579-9377.