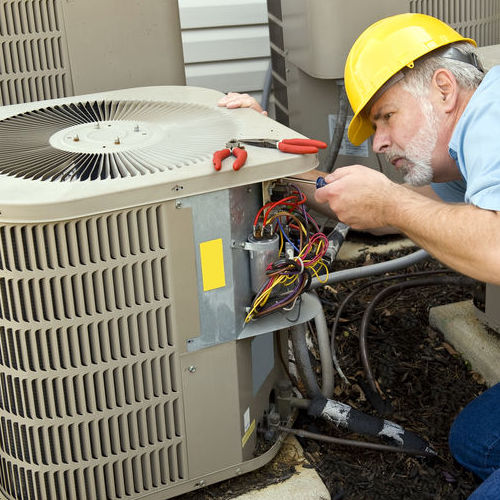 Expert Parts Replacement Services
Have you noticed your air conditioner isn't keeping as cool as it once did? One room might be cooler than the other or you switch it on to discover it's blowing warm air. Air conditioners are intricate machines. Every part relies on the other for efficient operation. If one part breaks down, it usually means the AC stops working and you'll need to replace the part. If you need a new part and want fast, effective air conditioner parts replacement in Granbury, TX, look no further than Texas Made Air Conditioning and Heating.
We are experienced professionals providing a full range of HVAC services for both residential and commercial customers. To get your AC parts replaced fast and effectively, just give us a call at 817-579-9377.
Our Air Conditioner Parts Replacement Services
Why do homeowners and businesses choose Texas Made Air Conditioning and Heating for air conditioner parts replacement in Granbury, TX? Here are a few reasons we've come to be trusted for HVAC services throughout the area:
We provide excellent customer service and work with all makes and models of HVAC equipment.
We give our customers detailed and reliable HVAC information.
We make sure our services keep you comfortable at home.
We are experienced HVAC contractors with the ability to inspect your system and recommend the smartest solution that will fit your needs.
We offer 24/7 emergency services.
Moreover, we know how valuable your air conditioner is, especially during the hot Texas summer. It's a source of comfort and well-being. If one part is malfunctioning your AC won't run efficiently, and it might not work at all.
You don't want to have your AC broken down for long in the summer. Not only is it uncomfortable, but it's also a safety and health risk. That's why we act promptly on our service calls. We know how important it is to get your AC up and running as soon as possible.
Even better, you count on our technicians to be knowledgeable about the latest technologies and the most up-to-date training to best service your system. They also have the ability to provide air conditioner parts replacement for all makes and models of systems and equipment.
Some of the brands we service include:
American Standard
Carrier
Comfortmaker
Lennox
Rheem
Ruud
Trane
Don't see your system on the list? Check with us. Our service technicians will help you in any way we can.
Commitment to Customer Service
Along with having skilled technicians who can work on any brand, make, model, or size AC, we are committed to customer service. Providing you with options is essential to our trade. That's why we also offer second opinions and estimates. We want you to have as many options open as possible. We want you to make the right decision for your home or business that meets your needs.
Full-Service Parts Replacement
Our commitment to customer service extends to air conditioner parts replacement. We can cover any part of your air conditioning unit. These parts include:
Coils: Your unit's evaporator and condenser coils are essential for maintaining the cooling cycle. We replace faulty coils but keeping your coils clean is necessary so they'll work right. Coil cleaning services remove the cake-in dirt and dust that slows your whole system down.
Blowers: Without the blower, your fan won't run. Without your fans, the air isn't circulated through the system, and the whole cooling cycle is disrupted.
Compressors: Compressors convert refrigerant into gas so it can circulate through the system to the condenser. When compressors stop working it's going to cause your AC to stop cooling. Compressors are put under the most strain in the summer, and if they aren't well-maintained, that's when they are likely to break down.
Fans: Fans circulate warm air to the condenser so the coils can convert refrigerant from a gas to a liquid.
Condenser Motors: Condensers convert refrigerant from a gas to a liquid to keep the cooling cycle going. They get the heaviest workout in the summer so compressors break down frequently at this time. Condenser motors power the fans that blow warm air necessary to make the conversion from gas to liquid.
Should I replace the compressor or the whole unit?
If your compressor breaks down, you'll have to decide whether or not to replace the compressor or whole system. Generally, this depends on whether your compressor is still under warranty or not. If it's still under warranty, replacing the compressor might be the cheapest option.
Give Us a Call Today
Are you looking for fast, effective air conditioner parts replacement in Granbury, TX, or surrounding communities? You'll find no better HVAC service than Texas Made Air Conditioning and Heating. We have experienced and skilled professionals available to help you day or night. All you need to do to set up a service call is to dial 817-579-9377.