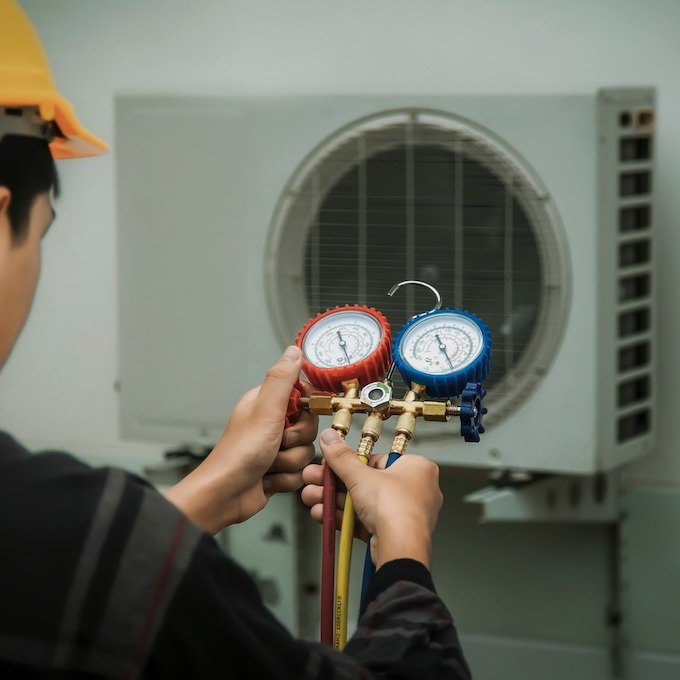 Secure Your Emergency Air Conditioner Repair Today!
Is there anything worse than a broken or ill-functioning air conditioner on a hot day? At Texas Made Air Conditioning and Heating, we understand how important it is for you to have an HVAC system that not only works but handles all of your air temperature needs. For individuals feeling the burn due to a broken air conditioner, we offer premier emergency air conditioner repair! Once you give us a call at 817-579-9377 for your HVAC repair in Bluff Dale, TX, a friendly member of our staff will be happy to listen to all of your existing HVAC problems. We will chart a positive pathway forward and schedule an appointment on a date of your convenience. Are you interested? Call today!
Experience the Efficiency of Our Diligent HVAC Team
When it comes to efficiency and efficacy, no one can beat Texas Made Air Conditioning and Heating. With years of cumulative experience under our belts, there's no question that when you call us at 817-579-9377, that we can't at least guide you in a correct direction that will alleviate the burdens of your HVAC system. Whether you need an air conditioner part replacement or an electric furnace repair, we've got you covered. Please take a moment to review the following services that our team offers, listed below.
For Enhanced Indoor Air Quality, Turn to Texas Made Air Conditioning and Heating
One of the most troubling aspects of a downed HVAC system can be the impact of poor air quality. Poor air quality can occur for a number of reasons, ranging from a clogged air filter to dust and mildew. While there are a few proactive steps that homeowners can take, including cleaning and airing out their home, donating extraneous furniture and objects, and vacuuming up pet fur, at a certain point, it's necessary to receive a consultation for indoor air quality. We can not only advise you concerning your home air quality, but we can also provide you with exceptional HVAC repair in Bluff Dale, TX. To get started on your home services, please give us a call at 817-579-9377. Call now!